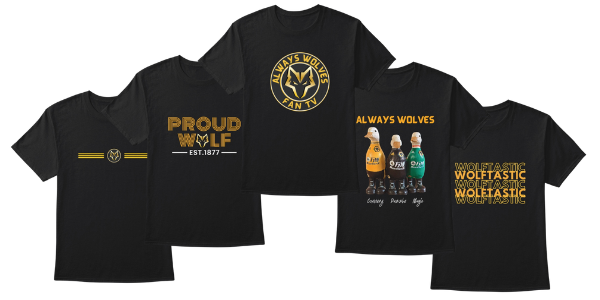 always wolves OFFICIAL MERCHANDISE
So many of you love the merchandise and have supported the channel by purchasing T-shirts, Hoodies, Mugs and Stickers that we've decided to add some new designs to the range so check them out.
We've tried to keep them as affordable as possible and there are Mens, Womens and Childrens sizes available. You can select sizes and t-shirt colours before placing your order. Pop over and take a look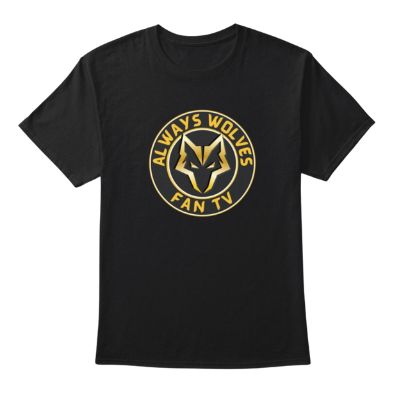 No matter where we are in the world every fan of Wolverhampton Wanderers will forever be Always Wolves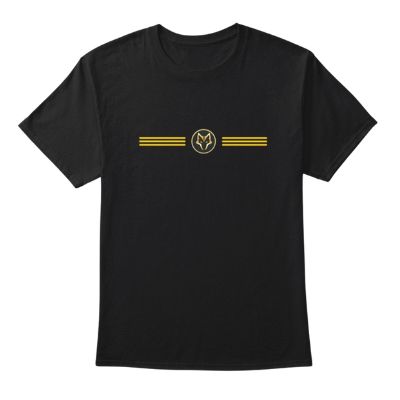 New subtle, cool design of the Always Wolves logo for loyal Wolverhampton Wanderers fans.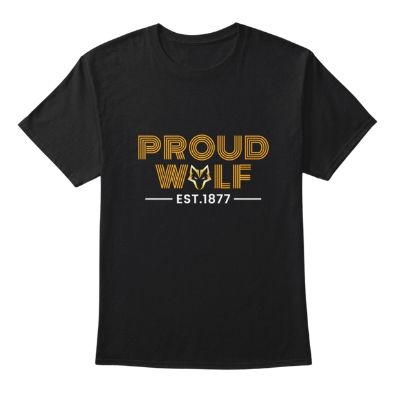 For the PROUD WOLF that lives inside every Wolverhampton Wanderers fan. Featuring the Always Wolves Wolfs head. There are two designs designed for dark coloured clothing and lighter colours so look out for both.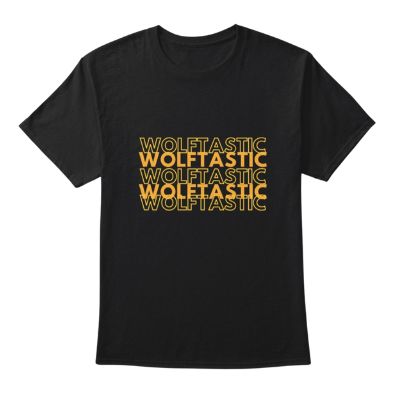 Wolftastic is how we feel when we are walking to Molineux, when Raul Jimenez scores and when the mighty Wolves win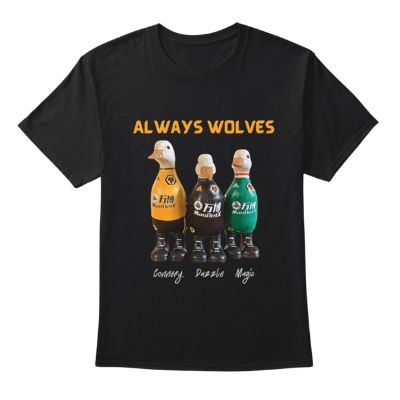 Say hello to Connery, Dazzle and Magic the lucky ducks from Dazzling Dave's Youtube channel. In memory of our friend Bill RIP.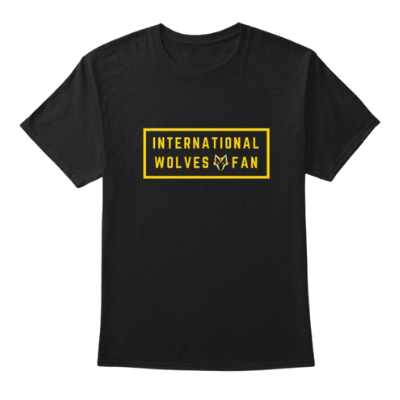 For fans of Wolverhampton Wanderers where ever you support in the world.
Head over to our shop on spring to order your merch
always wolves
Subscribe to Newsletter
Subscribe to our Mailer for all the latest Wolves new, blogs, competitions & offers.