KARL WHITEHOUSE GIVES HIS PLAYER RATINGS FOR WOLVES 1-0 VICTORY OVER SPURS
Good performance from Jose with good saves in the game to keep a clean sheet. One criticism in this game was the time when he wandered out of goal and nearly became an outfield player, I don't want him to do that again as it could cost us results.
Had a chance for a goal which was created by Jimenez which was a bit of a stretch for him, other than that no other problems kept the Tottenham players at bay. Wanted to keep the clean sheet for the team good solid performance.
Another very good performance from him today showing that we needed a good, experienced player, shows good leadership in the defence.
Worked well today got some tackles in resulting in getting some bumps and bruises, he committed to the cause and worked well with Dawson and Collins in the second half to keep the clean sheet
Picked for the starting XI over Ait Nouri today which was surprise, he was solid and didn't do anything wrong in the game.
He was given a job in the first half to closely mark Harry Kane in the game which he did successfully stopping him getting towards the goal.  A good solid 45 minutes from Mario, he was unlucky to be subbed at half time, but the manager knew where the problems in the first half to put right in the second half.
Ruben had another good game proving his worth at the club. He had shots in the 2nd half from distance like the Ruben we have been missing, plus he got ball going to setup the winner of the game for Adama. One downside of his performance was the 9th booking of the season he has to be careful with this as we can't afford to lose him for two games at this stage of the season.
Matheus is a worry we had another performance from him similar to the Liverpool game with not much creativity, just one cross in the whole game for Costa who couldn't reach. Manager should seriously think of dropping him as we need players who can win games now and he is not one of them at the moment.
Nice to see Pedro back in the side after a long time out with injury getting 45 minutes today was good to get him to full fitness possibly needs more time with U21 to get completely up to speed.
Brought in place of Jimenez who can't play three games in a row at moment but did have a chance of connecting to ball from Matheus. Suffered injury to his knee and not known how long he will be out for.
He is a player who is getting used to playing our ways, but time will tell how long it will take. His performance was better than Liverpool, had a few teasing runs at the Tottenham defence I'm sure he will get there.
2nd Half tactical sub by the manager along with a change of formation to make it a back 5 causing problems for Tottenham forward line.  Worked well with Dawson and Kilman, maybe an option to keep him in this position as part of a back 5 in the future we have to see in future games and helped out in the clean sheet of team.
We have seen a different role for João in the Tottenham game showing he can still take corners and cross the ball. He can now defend and we saw him putting his body on the line and blocking balls.
ADAMA TRAORE 8 & MAN OF THE MATCH
Came on in place of Pedro for his runs and crosses in the game.  He made a difference by setting up Raul for chances in the game. Running at the Tottenham defenders was the main aim. He deserves credit for getting the only goal of the game which he fully deserved, he celebrated with the team after the final whistle a good 2nd half performance from him and he was my player of the match.
Nice to see Cunha back after injury, nearly made some good impact hitting the side netting. He looked sharp, should back in the starting 11 soon but has to be patient.
Came on early in the game after Costa's injury, he made a nuisance of himself, he had a few chances, did have ball in back of net which was offside. We saw a different Raul as well as defending for the team which was not seen by him for a long time. A very good performance and we might see him play more games and a goal from him not long away my opinion.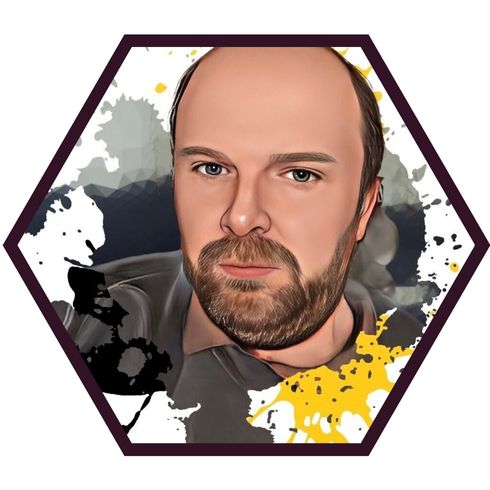 ARTICLE BY KARL WHITEHOUSE
I am a Wolves fan been for over 30 years. I have supported them both home and away games in the 80's, 90's and 00's and now like looking into wolves games the stats behind the games they play in the premier league and also look other stats if asked by someone else in the podcast. I have also done the 92 football league grounds and shortly be doing a ebook about peoples favourite match they went to along with a match report and if possible stats from game.