LIAM BERRY SHARES HIS THOUGHTS ON WOLVES PERFORMANCE AGAINST SHEFFIELD UNITED AND HIS PLAYER RATINGS
Wolves were defeated by Premier League newcomers Sheffield United in a match with a late flurry of goals, which gave the Blades their first Premier League win of the season.
Here are the Wolves' player ratings:
The shot-stopper has been in some fine form recently and would have hoped to have kept this form going. He was barely tested in the first half but, as Sheffield United put the pressure on in the second 45, there wasn't much our goalkeeper could have done. For the first goal he was caught off his line, which was unfortunate, but that's what you might get when you want your keeper to be quick off his line to long balls, With that, you will sometimes pay the price when dealing with shots from distance.
A player who I think is massively underrated has been very good recently and seems to be developing his game nicely in his attacking play. He and Hwang Hee-Chan, especially in the first half, produced some really good pass-and-move moments and exploited this throughout the game. Despite this, he needs to improve his decision-making in the final third.  Had he taken a shot in the box instead of trying to play it inside during the first half, Wolves could have been ahead.
A decent performance from our skipper.  The bandage on his knee, whatever it is protecting, doesn't seem to affect his game and confidence. He was so calm in possession and played some really good through balls down the right hand side. Again, another player just adds to his game as he gains more and more experience. A six for the Englishman.
Not too much to say about Dawson's performance, solid in the air but you would expect that with his frame and the attackers he was up against. A consistent performer for Wolves and part of a defence that gives us a nice foundation to work on going forward.
In recent times Toti has been utilised in a full-back position, with his technical ability slowly but surely improving as time goes on, also as he operates as part of the central back three. After his skilful assist against Newcastle, he continued to attempt to take players on. He fell to an unlucky deflection on his attempted clearance for their first goal, but overall Toti was solid – another six.
Playing a bit further forward against the Blades, Ait-Nouri was trusted to show his skills further up the pitch, with the solid cover from Toti. However, much like Semedo, Ait-Nouri seems to be very good going forward, then at the last hurdle crumbles, with a huge chance missed when he wasn't able to react. 
A familiar environment for Doyle back at Bramall Lane, and with some really good performances in the past few weeks, the summer arrival was given his first start in the Premier League. His passing is undeniably good and he is probably the best passer on the team, getting a 92% completion rate against the Blades. However, Doyle struggled with the physical aspect of the game and was often muscled off the ball.
Lemina continues to prove to be a steal at £11 million and is a staple part of our midfield. His all-round game is perfect in a midfield with many qualities. Another decent performance was unfortunately not enough for Wolves to go on and win the game. In a game of many six out of ten performances, Lemina continues the trend and earns himself that same score.
Another goal involvement for Hwang, who is in the form of his Premier League career so far. With six goals and two assists he's on track for his most successful return in a campaign. His link-up play with Semedo in his game was good for Wolves in the first half, and his passing play has improved massively. One of the better players on the pitch for Wolves and earns a seven out of ten.
Good in transition, Cunha was pivotal in bringing Wolves up the pitch. With a classic number nine in front of him, he linked up well with Kaladjzic which definitely helped him.  Despite this however, he struggled to get into the game on a consistent basis and wasn't able to impact the match in a major way. Again, another six.
As soon as he gets to 100% fitness, I really think Kalajdzic needs to be starting every game. Given his build, he is great at holding the ball up and bringing other players into the game with some great awareness and clever touches. Wolves have been dying for a classic 'number nine' and Kalajdzic might be the best bet at that. Unfortunately couldn't come up with a goal like at Everton and Bournemouth.
Jean Ricner Bellegarde – 7
Boubacar Traore – 6
Fabio Silva – 5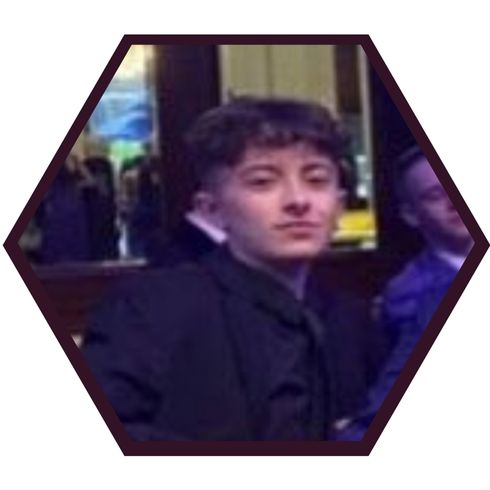 I am a life long Wolves fan that is passionate for the club. I am a sixth form student who loves writing about things I love!