CHRIS HUMPHRIED REPORTS ON WOLVES DEFEAT TO BLADES
So its off to Bramall Lane today for Gary O'Neil and his merry men.
Gary makes a couple of changes , one tactical in the shape of Doyle for Traore and an enforced one with Sasa coming in for the sadly injured Neto. Bellegarde makes a return from suspension then injury to take a place on the bench.
FIRST HALF
Game started quite evenly with Sheffield United looking hard in the tackle, but Wolves created the first chance of the game with Cunha breaking down the right hand side and crossing for Sasa but the ball was too far away from the striker to finish.
Good work from Sasa chasing down the keeper allows Wolves to collect the clearance and win a free kick taken by Doyle but Lemina who gets his head to the ball is ruled off-side. 
Wolves again break across from left to right freeing Semedo who combines with Hwang and Semedo fires over.
Further pressing from Semedo forces the Sheffield United keeper to concede a throw but nothing comes from the attack, next its Hwang to break down the right and after some ping pong the ball goes out for a corner which Doyle takes and Sheffield United clear.
20 minutes gone and some misplaced passes from Wolves allow Blades some ball possession which, Wolves eventually snuff out and go on the attack with Baldock bringing Sasa down and receiving a yellow card, Doyle's free kick fails to find an old gold shirt.
Another break involving Semedo and Hwang ends up with Cunha having a shot tipped over for a corner.
Doyle's set pieces so far have been disappointing, Sasa left the field for treatment for a cut, Doyle now with a free kick from 30 yards out that would sadly be more suited to rugby league than football.
Half an hour played Wolves on top but not many clear chances created, then out of nowhere the ball comes to Hwang who wriggles clear in the box miss kicks the ball to Ait Nouri who misses a great chance to put Wolves ahead.
Another great attack from Wolves see the ball reach Ait-Nouri at the edge of the box but he loses the ball and Sheffield United clear, 39 minutes gone now and in the last 5 minutes of the game Wolves have 60 percent possession but still Fotheringham hasn't made a save bar tipping a rising Cunha effort over.
42 minutes gone and Dawson releases Cunha who finds Semedo who could have shot but tried to pass when he should have shot and Blades clear.
Half time comes with nothing between the sides, Wolves have had more of the ball and more of the chances but have failed to make that count and are showing how important Neto is for us.
SECOND HALF
Second half starts with Sheffield United starting bright with Brewster firing just over, then Sa gives the ball away and puts Wolves in trouble but they manage to clear.
Sheffield United continue to attack and Dawson gives away a foul in a dangerous position but the effort sails well over.
Ait Nouri loses the ball and waves his hands around in desperation while his team mates attempt to win back, as a result Hamer fires another effort over the bar.
Ten minutes gone and Wolves cant get out of their own half.
Wolves make a change Bellegarde comes in for Sasa and Cunha moves up front.
65 minutes gone and Sheffield United are still pressing Norwood fires over.
Boubacar Traore coming on now for Doyle who has really failed to make an impact and been particularly wasteful from set pieces. Not sure why Gomes is out of favour.
Wolves are moving about a little quicker now, and Bellegard flashes one across the box then out of nowhere the ball breaks by deflection and finishes well from outside the box.
Have to mention the referee at this point, he has given some very soft decisions against Wolves today and is continuing to do so. Baldock should have received two yellow cards but the referee hasn't done his job properly.
There is now a mountain to climb for Wolves with 75 minutes gone the home sides tails are up.vLemina makes a lung bursting run with the ball but is well tackled and Blades win the ball back.
There is a tangle between Cunha and a defender who kicks out at Cunha, VAR look at it and of course decide to do nothing.
80 minutes gone and a tactical change Ait Nouri goes to left back with Toti being replaced by Fabio who plays up front in a two, he immediately gets booked for a trailing arm in an aerial contest, then Ait Nouri defending gives the ball away Blades have a corner that gets defended. In the mean time a VAR check rightly rules that no hand ball should be given after the ball hits Dawson's arm
Long ball for Wolves finds Cunha who earns a corner. The corner comes to nothing and the ball is mostly in Wolves possession but they cant seem to get a clear effort then similar to the host goal the ball comes to Bellegard on the edge of the box who swivels and curls the ball into the top corner 1-1
6 minutes of stoppage time
Ait Nouri gives away a foul throw handing possession back to the hosts, Wolves break forward and Cunha finds Fabio who fluffs his header and is relieved to see the offside flag go up.
Wolves survive another VAR penalty appeal after the ball hits Lemina blocking in a similar fashion for Gomes at Luton but ruled against
Then last minute drama Fabio adjudged to have fouled in the box VAR say's penalty and to be honest its a joke!
Oliver Norwood scores to give Blades the victory with a goal scored on 100 minutes 90 + 6 = 96
Match rating 5 not good enough
Man of the Match –  Referee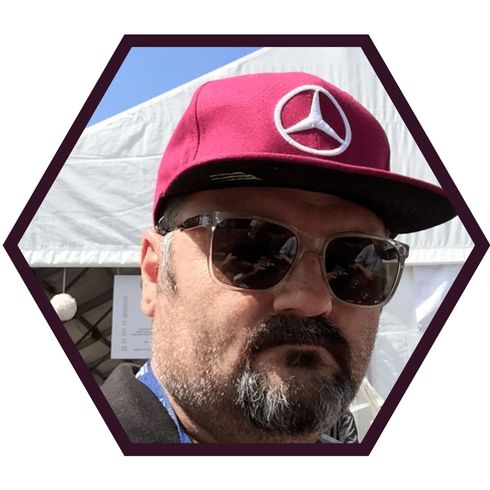 ARTICLE BY CHRIS HUMPRIES
Chris Humphries is a Season Ticket holder at Molineux who has been supporting Wolves since the mid 70's. His other interests include Formula 1 and Rallying.