CRAIG HICKEY DISCUSSES THE THINGS WE LEARNT FROM WOLVES VICTORY OVER SPURS.
1. On it from the start....
At any level of football you are always told 'lets get at them from the whistle'!, 'switch on from the start'. Alas today we seemed to be still listening to the Last Post as we conceded within 3 minutes. It's hard to understand why we weren't focused enough to stop a simple right sided attack and get caught out by the easiest of goals to concede against a Spurs side who still had the talent to test us in 90 minutes, let alone the first three. Ironically my last learning point will bite me on my arse….
2. Crosses and Corners.....
Again, at any level of football, you are coached to make set pieces and crosses count. Crosses and free kicks into the box should beat the first man and cause panic in the defence. Crosses are an opportunity to create chances and test the defence and keepers. Today, I can only count on one hand the ball missing the front man at corners and crosses. Wrong decisions with the final ball in, corners headed away. We all remember the short corners we used to play, going all the way back to the defence, caught by the keeper or cleared away by the first man. No wonder Kilman, Dawson and Toti haven't scored headers this season, we just can't do that simple task of getting it in the danger area.
3. Cunha is getting better every game....
Cunha runs all day for this team, he battles, he takes people on, he spins off into space and does impact our attacks on that left side with Rayan Ait Nouri. There is a great understanding between them and if you watch those intelligent peels off defenders, the right ball will get him in on goal. I find he is improving every game and he does the dirty work as well as the exciting work on the wings. He draws people towards him and that creates space for others to exploit. He has been and will continue to be a key player for us, we all miss Neto but Cunha is a big player for us too.
4. The bounce of the ball....
I'm sure like many of you today, I was frustrated with the way the ball fell to Spurs after every deflection, tackle, corner (of course that's a given) and goal kick. Is that just luck or is it the 'second ball' syndrome. I'm going to say luck, only because the result went for us but of course winning that second ball is massive. It's a part of our game which we can improve on and then luck won't be involved……but we are due some payback.
If you look at the whole 110+ minutes today, our final ball or pass was poor. There were so many opportunities where we chose the wrong option. One simple look up and pass could have led to two or three chances inside the box. I'm sure Gary O'Neil is looking at that and for all the missed place passes, the crisp, fast flowing and attacking football, the final ball is the missing piece. It's coming but we can help it along with simple choices.
My eldest son and I were discussing who should come on in place of Bellegarde after 54 minutes. He looked tired, so my son said ' I'd bring on Sarabia, the game is crying out for him to shine in the later stages'. I looked at him and said 'are you mad, he was shocking at Ipswich a few weeks ago'! I couldn't finish my humble pie on the way home, I got my last a few Samosas as a reward. What an impact, Sarabia came on, tackled, tracked back, scored and got an assist, all in 10 minutes!! The goal was absolutely fantastic, if it had been Messi, it would be talked about for years. A superb clipped ball from Cunha and the first touch was exquisite, the finish even better, a goal to grace any goal of the month/season competition. Then the final pass to Lemina for the winner was simply executed precisely. Sarabia has so much quality and vision to play that killer ball, I scratch my head when I see him play sometimes, today he showed what he can do. It's the consistency he needs to produce on a regular basis, let's see if he pushes on.
Remember Iain Dowie? He came out with that phrase in 2003, it's in the dictionary and the spell checker didn't flag it as a mistake. Last week was a tough pill to swallow, a below par performance, followed by a disgraceful decision by VAR. Ok, when we concede after 3 minutes, we are thinking here we go….or are we? Wolves seem to love to play the big boys and never give up until the whistle blows. So, it was so satisfying to see them play the 7 minutes of added time with a tempo Spurs could not cope with. The equaliser was deserved on the balance of play, the winner was sheer determination to win. Every player ran themselves into the ground for the cause. Let's come back two weeks on Monday and bounce on….
I wrote a few weeks ago about Molineux being more of a bouncy castle for visiting teams to have fun in. Today on Armistice Day, the troops defended the Fortress Molineux. Take a bow, you the fans for the extra support you gave our Gold and Black Army, you've earned your spurs.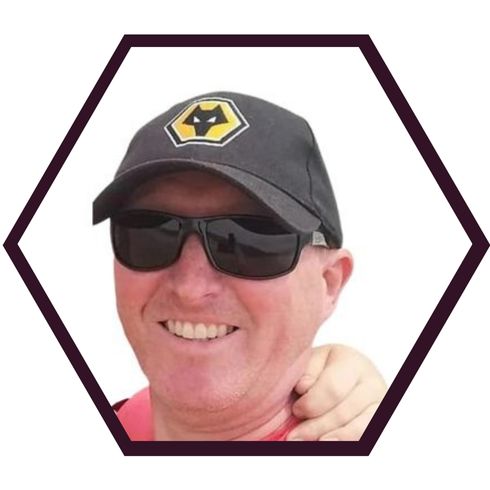 A 53 year old season ticket holder in the Steve Bull stand. Go along with my two young lads who love the Wolves and so far, the positive times. Long may it continue.